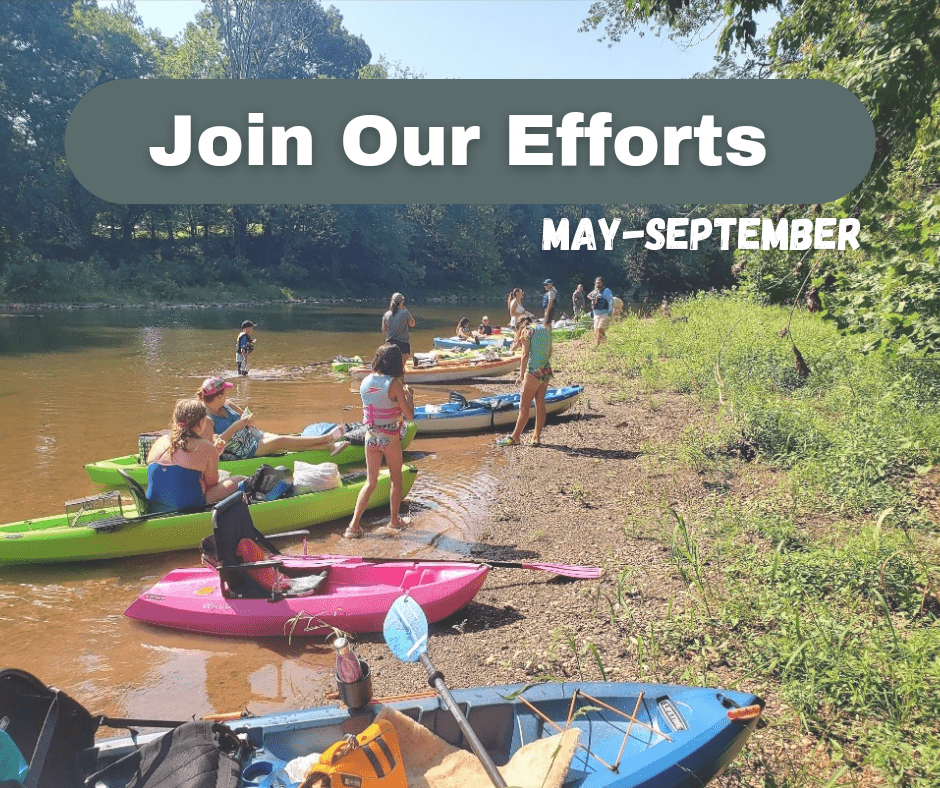 Next Cleanup is Scheduled!
June 3, 2023
Join us June 3rd, 2023 for our first river clean up of the season! This kayaking clean up will take place on the Monocacy river in Frederick County Maryland.
This event is a kayaking river clean up so participants are asked to bring their own kayak or canoe. Transportation for your kayaks will be provided at the get – out spot to take you back to your vehicle.
Although this is a kayaking event, there is still plenty to do for those that don't have their own boats. The boat ramps and trails near the river need maintenance as well. We hope that these volunteers would be willing to help clean the trash and debris from these areas.
Meet Location: 1801 Monocacy Blvd, Frederick, MD 21701 ( This is next to the old Walmart parking lot, which is now the At Home store)
Meet Time: 10 am
Duration: We estimate about a 3 hour cleanup.
Difficulty: This section of the river is a short paddle. Classified as a class 1, flat water is to be expected. This would be a perfect paddle for children to participate in.
What To Bring: Because we will be on the river for a few hours, we ask that all participants pack their own lunch or bring some snacks.
Water will be provided to you by our sponsors.
What Is Provided: Our organization will provide waters, trash bags, poker sticks (for trash), gloves (optional), and transportation for your boats back to your vehicle.
Get – Out Spot: Pinecliff Park, 8350 Pinecliff Park Rd, Frederick, MD 21704
Have fun: You as volunteers are the lifeline of this operation. Because of your efforts over the last 4 years, we have been able to remove thousands of pounds of trash from our local waterways. You deserve to have fun!
As we paddle down river you are free to do as you wish. You don't necessarily have to stay with the group. All we ask is that you pick up any trash you see along the way.
We want everyone to enjoy themselves and have a good time enjoying nature, all while helping a greater cause.
Questions or Concerns: If you have questions or concerns, don't hesitate to email me at kayce@healthprimitive.com or call 301 674 9867.
Hope to see you there!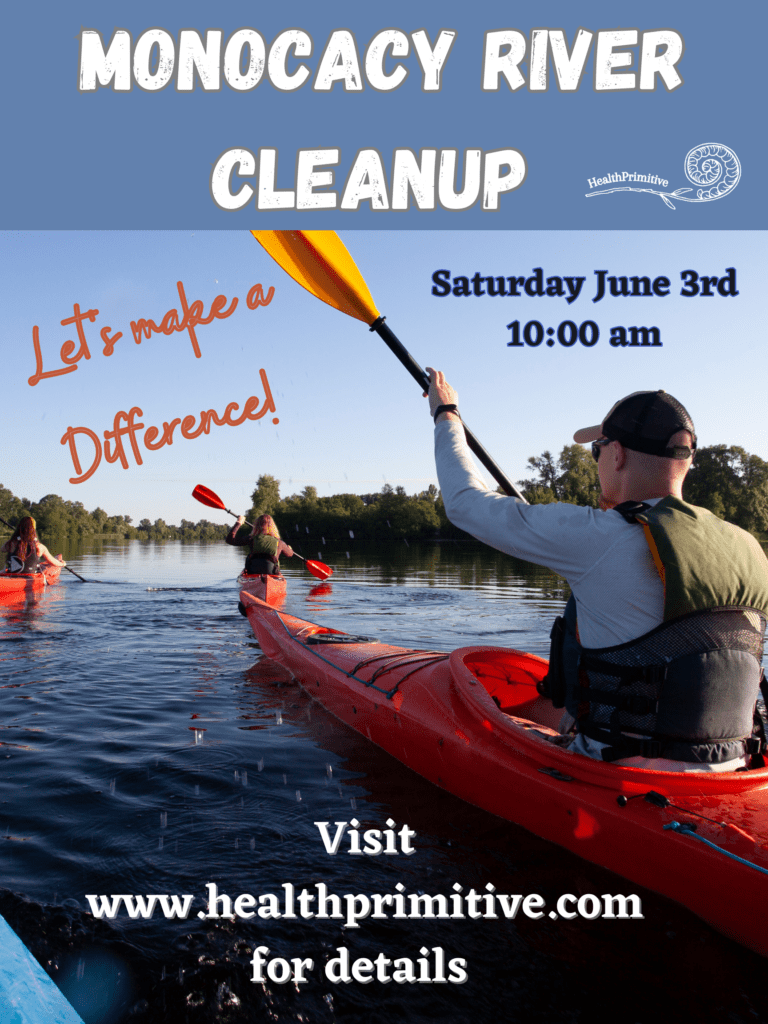 Our Organization
The health of our waterways plays a crucial role in the health of all ecosystems. When our rivers and streams becomes poisoned and filled with debris, it becomes a detrimental situation to all life. Unfortunately dumping and littering in local rivers has become all to common.
In an effort to restore health to our local waterways, HealthPrimitive host cleanup events throughout the spring and summer seasons, which consist of volunteers kayaking for a cause. We meet a designated location and head down river collecting any and all trash we can carry.
Although these are kayaking events, there's still plenty to do for those without boats.
Most locations and boat ramps we meet at are also a hot spot for people to gather, therefore we find plenty of trash. We are grateful for any individuals that volunteer to help clean these areas.
Our program provides waters, trash bags, trash collecting pokers and and we shuttle everyone back to their vehicles with their boats at the end of the trip. At the moment we do not have any extra kayaks for others to use, but we are always grateful for any donations towards this cause.
Help Fund Our Efforts
We are a volunteer group that consist of everyday people willing to give their time for greater cause. Donations go to expenses such as waters, trashbags, fuel and extra boats. These donations by generous individuals is what keeps our program in motion and helps us restore health to these once thriving rivers.
Your support and contributions will enable us to meet our goals and improve local river conditions. These generous donations fund our mission.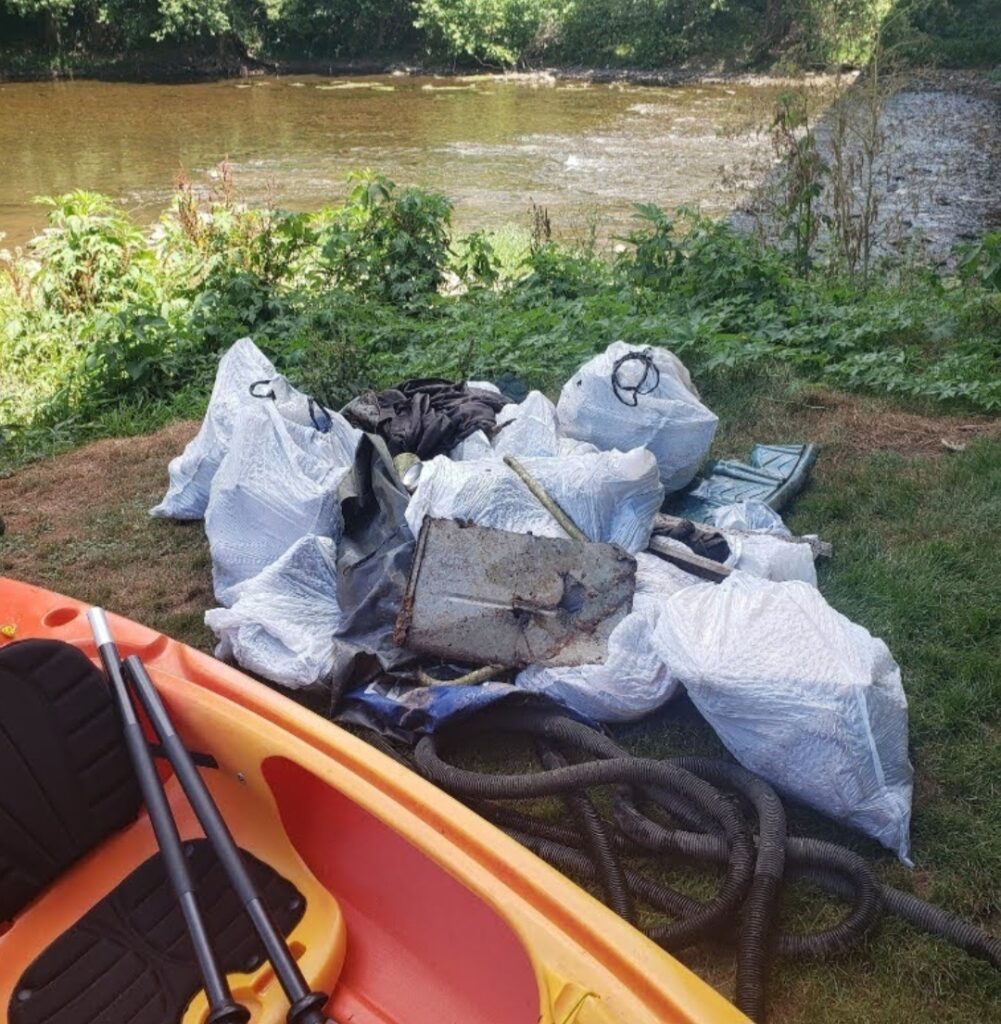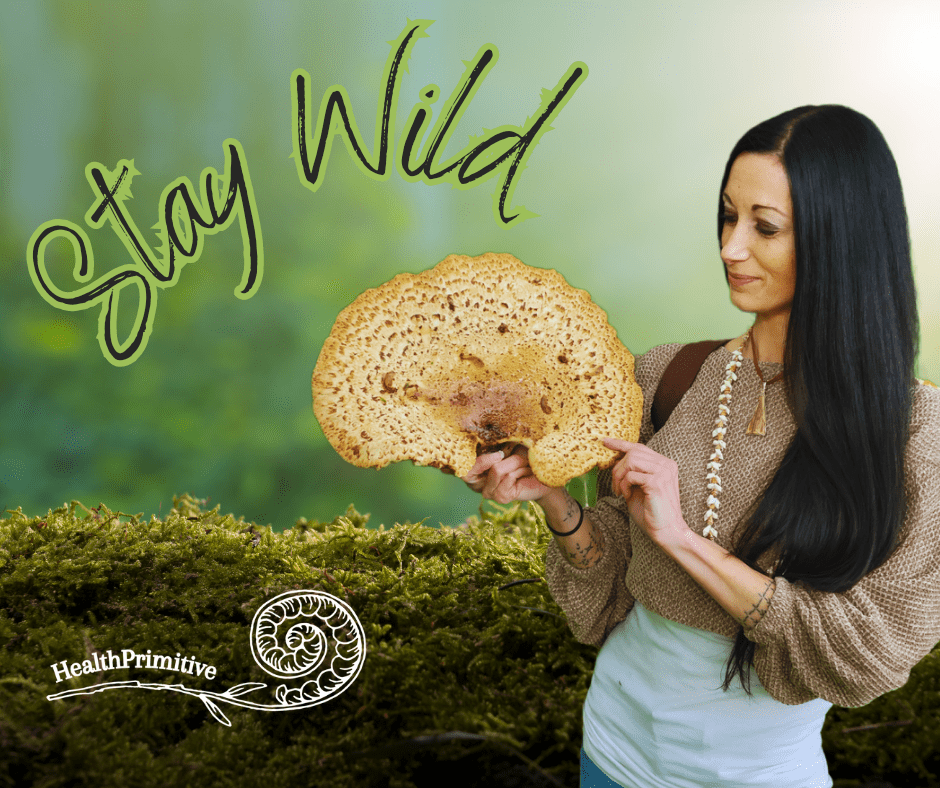 Monthly Moon Elixir
Earthy Relief During The Moon