Persimmon Bread with Lemonbalm Glaze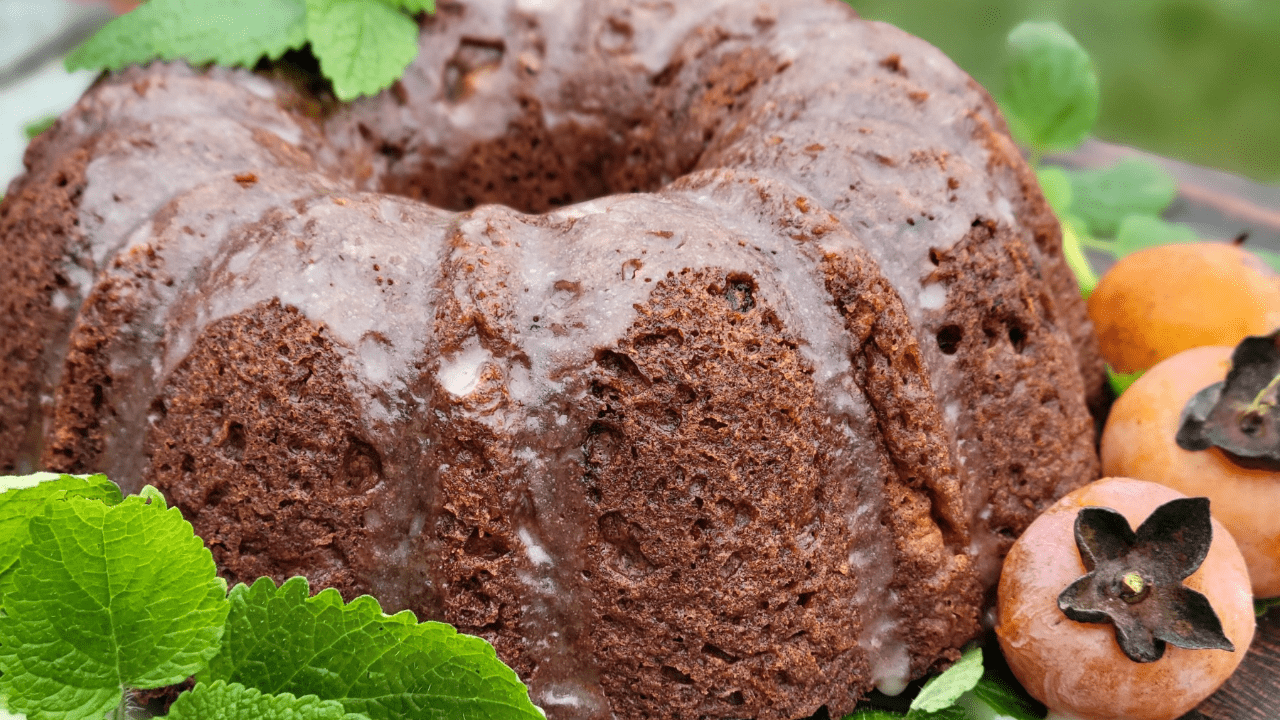 February 6, 2023
0 Comments
In the fall, forgers and animals alike are scrambling to harvest the delicious fruits from the American persimmon tree (Diospyros virginiana). Persimmon trees can grow to be 60 feet tall but more commonly reach a maximum height of 20 feet tall, and are commonly found near forest edges from Pennsylvania to Floria, and as far west as Texas.
Asian persimmon varieties have become very popular among homeowners for an ornamental tree that produces fruit. Just as our wild American persimmons, these are edible and delicious but far larger than the American variety. If you're lucky enough to find a persimmon tree, you have a wide variety of recipes to choose from. Otherwise you can simply eat them right off the tree!
Today I'm gonna share my favorite bread recipe I make with these delicious fruits.
Important note: Unripe persimmons are extremely high in tannins, which will pucker your mouth terribly. Use only very ripe and mushy persimmons. The riper, the sweeter. Also, the mushiness of the ripe persimmon makes it so the persimmon can be evenly distributed throughout the batter.
Discard as much of the persimmon skins as possible when baking for the smoothest texture.
Ingredients:
~1 ¼ cups all-purpose flour
~½ teaspoon kosher salt
~1 ½ teaspoon baking soda
~1 teaspoon cinnamon
~¼ teaspoon ground nutmeg
~¼ teaspoon ground cloves
~2 eggs room temperature
~½ teaspoon vanilla extract
~½ cup unsalted butter room temperature, plus more for greasing your loaf pan
~¾ cup sugar
~1 cup persimmon pulp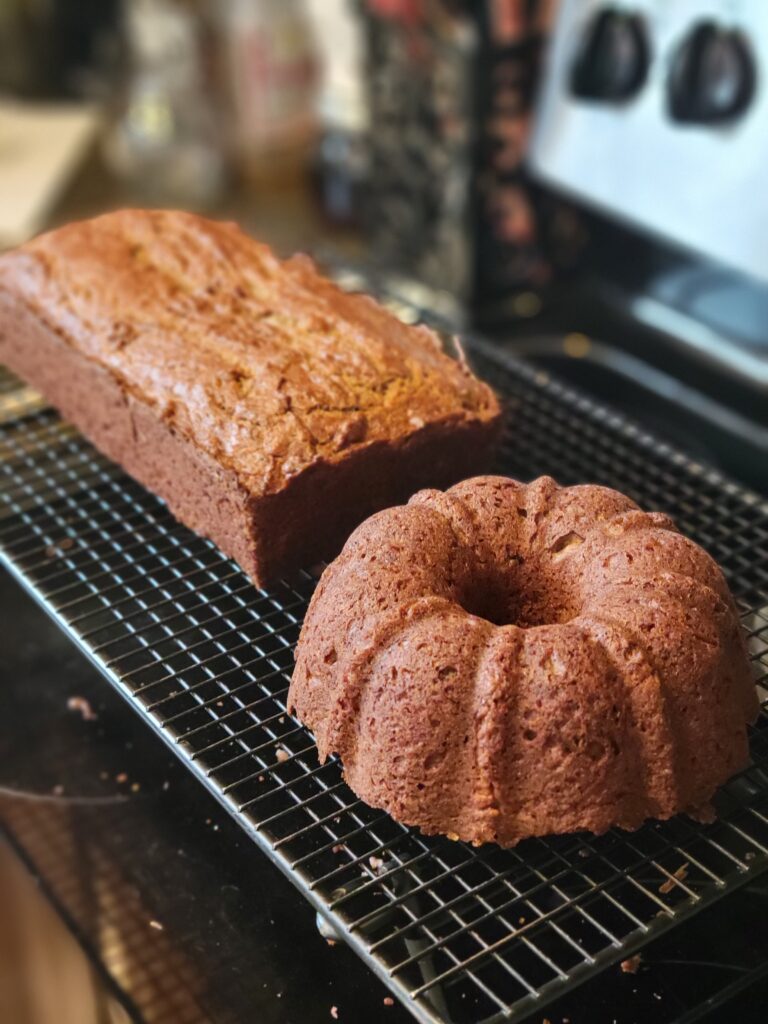 Instructions
Preheat oven to 350⁰ F. Lightly grease your 9x5x3 loaf pan.
Remove the seeds and skins from your persimmons and add the pulp to a measuring cup.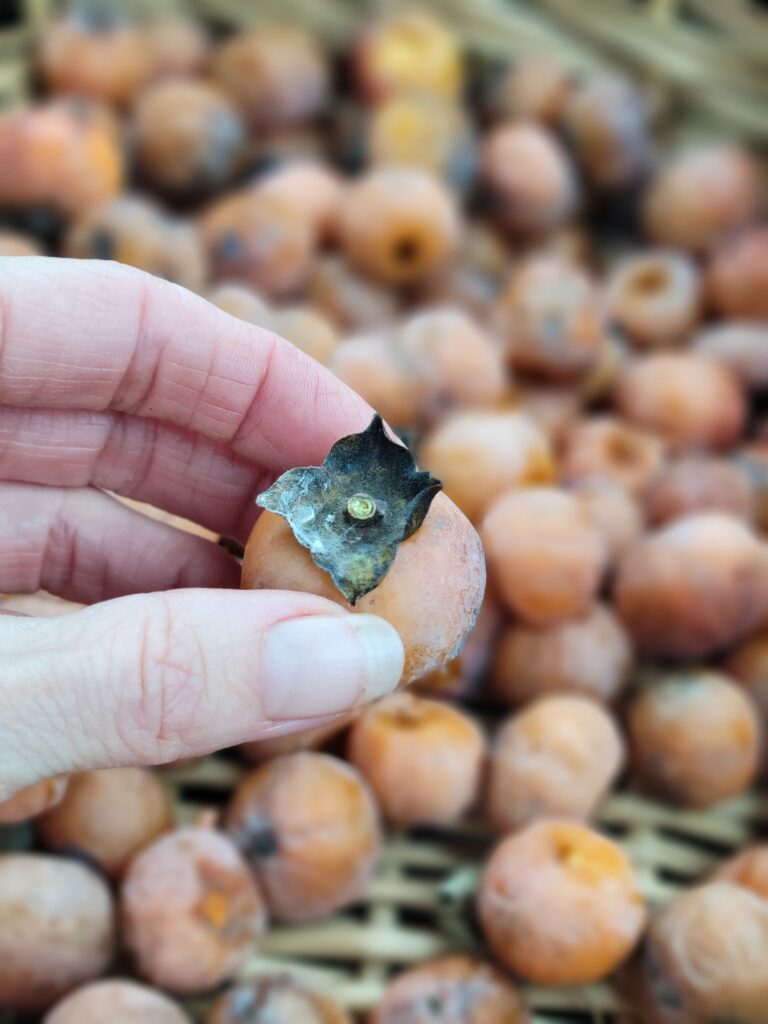 In a medium bowl sift the dry ingredients. Flour, salt, baking soda, cinnamon, nutmeg, and cloves. In another large bowl, cream the butter, sugar, then add eggs, vanilla extract and persimmon pulp and mix again until combined.
With a spoon or rubber spatula, add the flour mixture to the wet ingredients 1/3 at a time. Mix with spatula until incorporated.
Pour into loaf or bunt pan. Cook 50-55 minutes until a toothpick inserted into the center comes out clean.
Lemonbalm Glaze
Ingredients:
~1/4 cup powdered sugar
~Lemonbalm tea
Instructions: Make a lemonbalm tea by add 2-3 tablespoons of lemonbalm to 1 cup of boiling water. Steep 15 – 20 minutes, then strain herbs. Allow to cool.
Add your powdered sugar to a bowl and slowly add tea, a little bit at a time. You want this to become liquid, but not too thin. Add your tea until you reach the desired consistency. Slowly pour glaze over your bread. This delicious glaze adds a medicinal lemon sweetness to your bread.
You can also choose to enjoy this bread without glaze.
Always make sure you are 100% positive of identification before consuming any wild plants.
Persimmon bread is kid friendly, great to enjoy for breakfast, and makes an amazing sweet foraged snack. Feel free to be creative with this recipe adding fruits, nuts, different herbs, and even toppings. The possibilities are endless!
Stay Wild
Kayce
Usnea
Usnea, also known as Old Man's Beard, is not a plant but …
American Ginseng
American ginseng, known by its Latin name of Panax quinquefolius, is a …